Welcome parents and students!
Oxygen is the Youth Ministry of the Crossing! Oxygen is a place to breathe for 6
th
– 12
th
grade students. Our goal is to be a place where students breathe and grow with their friends and grow with God. Our main programs include Wednesday night youth group, Sunday morning Sunday School, and other events throughout the year. We strive to be a place where students can develop a faith of their own, and we are always here for you and your family. Please contact me with any questions.
Pastor Nick
Youth Group--Wednesday nights from 7pm-8:30pm in the gym. We meet for fun, free time, teaching, worship, and small groups. Youth Group returns in September, however, check our calendar of events below.
Sunday School--Sunday mornings at the 10am Sunday service and the first Sunday of every month students will stay in the worship center for the entire service. We gather together with our families for worship, and once the transition pastor finishes praying, students are dismissed. Middle School class is held in room 307 and Hight School class is held in room 308. On the weekends when we do not have Sunday School, our goal is for students to be fully engaged for the entire worship service with their families.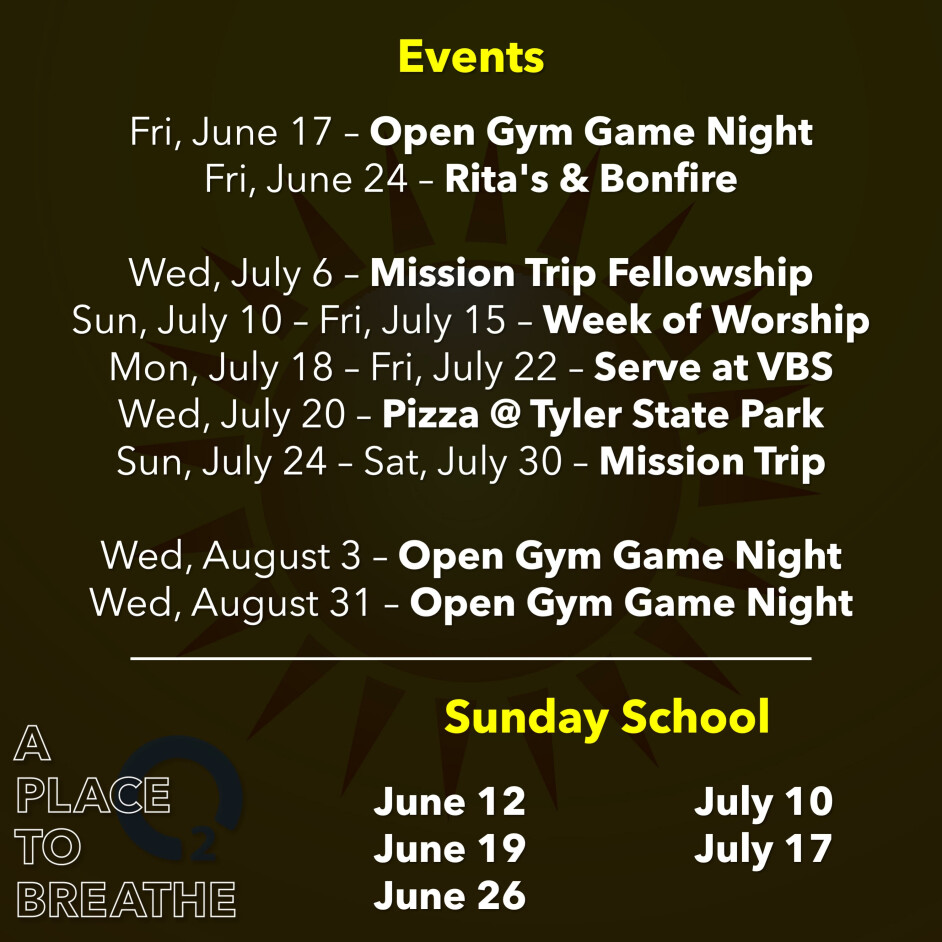 MISSION TRIP


We are returning to missions to serve the Lord! We are partnering with TEAMeffort and heading to Lumberton, NC to help with an area that continues to get hit by hurricanes. We will help with relief efforts in the area. Don't miss this life-changing trip. Cost includes most meals, transportation, and lodging. A $100 deposit is due by March 31 to secure your spot, and final balances are due on June 22.
If students are interested in this mission trip, email Pastor Nick to see if there are spots left. E:
Staying Connected with Oxygen: