Our vision is to grow together more and more in love with God and each other. Throughout the week there are numerous opportunities for you to be equipped with the Word of God as we seek to know Him better! Come learn from Him as we seek His Holy Spirit in our midst. Be a part and watch your walk with Jesus blossom!
Four ways to make your connection with other Crossing women:
Wednesday Night Discipleship Group & study of Acts
Thursday Night Battlefield of the Mind Book Study

Thursday Mornings in February with Joan Conlon
Tuesday Night-The Surrendered Mother
Save the Date
Women's Conference, Saturday, April 1, 2023
"Women of Grit"
An exciting interactive day of multiple ministry opportunities for you to both receive and give! Highlights will include ministry to the Lord in worship with a dynamic worship leader from DC. Lora Robinson, and a special team! Conversational workshops tailored to build you up, open up life-changing conversations and encouragements! This is a day where you count; your presence counts, your input counts, and your life counts!
We look forward to seeing you there!


REGISTRATION OPENING UP SOON!
EMPOWER MORNINGS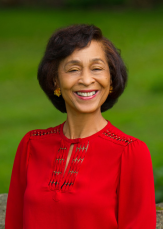 Location: via Zoom
Time: 10-11:30am
Facilitator: Yvonne Eason
Theme: "Being Made Ready" -- The Outworking of Our Part in The Kingdom of God.
This study involves equipping us with Scriptural keys to unlocking our part in the outworking of God's kingdom. Emphasis is on living the life of one who overcomes, possessing the mind of Christ, living a life of spiritual realities, and fulfilling our personal and corporate destiny.
The Zoom link will be provided upon registration. You will receive a confirmation email from PUSHPAY, and it will contain the link.
Thursday Mornings in February
What: Victory and Plunder!
"But thanks be to God! He gives us the victory through our Lord Jesus Christ." 1 Corinthians 15:57. Not only does the Lord give us victory but He adds plunder from our battles. Let us investigate what plunder looks like and how we can use it to advance the kingdom of God!
When: Thursdays, February 2, 9, 16, 23, 2023
Time: 10-11:30am
Where: Room 307
---
Wednesday Night-

Discipleship Group and study of Acts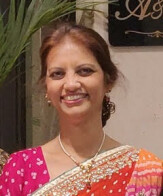 Time
: 7-8:30pm
When
: Wednesday Night
Location:
the Crossing Room 307
Facilitator
: Sangeeta Kamble
The study is on break from Wednesday, December 21-January 4th, and will resume on January 11, 2023.
We will study the book of Acts in conjunction with looking at and applying key points
from our sermon series. Our goal is to know His word and be living out what God is calling us to as we encourage each other in our pursuit of Him.
---
Thursday Night-Battle Field of the Mind Book Study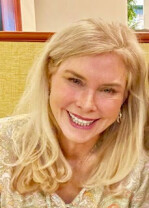 Time: 7-8:30pm
When: Thursdays
Location: the Crossing Lounge area
Facilitator: Susan Craig Brown
(Book and workbook required)
Ladies of the Crossing and guests, we are hosting an in-person book study based on Joyce Meyer's book, Battlefield of the Mind. We will delve into Joyce's book and study guide, along with the Holy Spirit, to uncover the strategies of the enemy and the weapon of His Word to help us overcome the battles in our minds. Join Susan Craig Brown for a life-transforming way of life!
Order HERE Joyce Meyer's book, Battlefield of the Mind Book, and the workbook is on sale now for $10.49.
---
Tuesday Night-The Surrendered Mother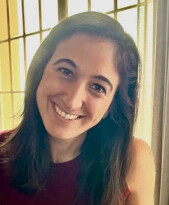 Dates:
Jan 10th, Feb 8th, March 7th
Location: 1-hour zoom call-info on QR
Time: 7-8pm
Facilitator: Liane Balevski
Theme: The Surrendered Mother
Calling All Mothers of Young Children!
Join our online community
here
!
You're Invited to Our Next Official Online Mama Gathering! Wednesday, February 8th, from 7:15-8:15pm
We are excited to continue our 4-part series on "The Surrendered Mother", exploring women in scripture and what we can learn from their example of motherhood. Our next Zoom call meeting will be Wednesday, February 8th, from 7:15-8:15pm. Though you will see only one link below, still feel free to join late if needed! (Note: The Zoom call will say "Steve Smith" is inviting you to the call because we are using the church account).
7:15-8:15pm Connecting to Each Other & Jochebed (Moses' mother)'s Story in Scripture & Group Reflection
Join Zoom Meeting
https://us06web.zoom.us/j/89579102948
Meeting ID: 895 7910 2948