Get to know The Crossing's international and domestic missionaries we support through Faith Promise.
All of these missionaries are members of The Crossing.
Click on each missionary to find out more information on each of them.
Paul, Donna and Josiah Tocco are missionaries to Kenya (since 1993) and are the founders of Word Ablaze Ministries. The Toccos established Word Ablaze Bible Institute, a boarding facility, to provide training to indigenous pastors and leaders, equipping them to reach their own people with the Gospel of Jesus Christ. Paul and Donna also coordinate outreaches to the poor, widows, and orphans in the city dump and in remote villages. They also host short-term mission teams for various outreaches. Watch this video in which Paul and Donna describe some of the work they are doing in Kenya.
---
Jim and Jenifer Snider, along with their family, minister to the physical and spiritual needs of homeless, needy families through Cast Your Cares Ministry in the Kensington section of Philadelphia, PA. Offering food, water, clothing, and the life-changing gospel
message, their desire is to "Reclaim, Rebuild, and Capture the Heart of the City and put it back in the Body of Christ".
---
Chris and Christine Loesser: "We believe that God has a powerful message to share with the 99,000 college students in Central/South New Jersey. We're honored to partner with God in seeing students and faculty transformed, campuses renewed, and world changers developed.
In this season, God's invitation to us is to "plant the garden state". What gets us fired up and brings us to our knees is this image of new life pushing through the dirt in every corner of every campus in CSNJ — from frat houses at Rider, to locker rooms at Monmouth, to classrooms at MCCC's Trenton-based James Kerney campus…new life springing forth as we partner with God to plant the garden state.
From the colleges that surround the state capital to the universities near the sands of the Jersey shore, InterVarsity develops students with the character and capacity to change the world. Thank you for partnering with us to see this vision become a reality!"
Chris serves as Campus Staff Minister at Rider University, and Christine serves as Area Ministry Director for Central/South NJ. (Testimony Video)
---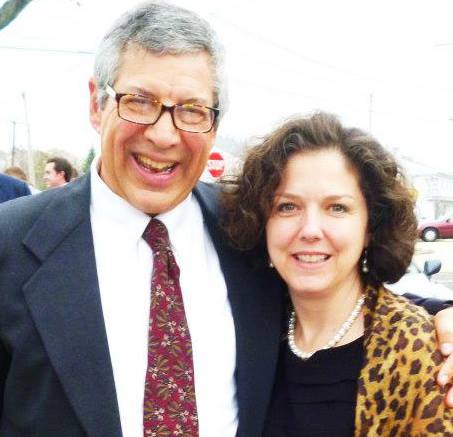 Joe and Stacy Paolella
JOE PAOLELLA spent 46 years in ministry with Young Life sharing the gospel with teens and college students. Now he is taking the gospel to teens in prison, sharing the gospel on the campuses of local colleges, boardwalk evangelism in the summers in Ocean City and Point Pleasant, NJ. He also has a ministry of discipleship with new believers and college students. He offers training seminars on how to share the gospel both to churches and individuals. He makes himself available to share the gospel to large audiences when invited. THANK YOU for your prayers and support!
---
Jen and Georg Fleischmann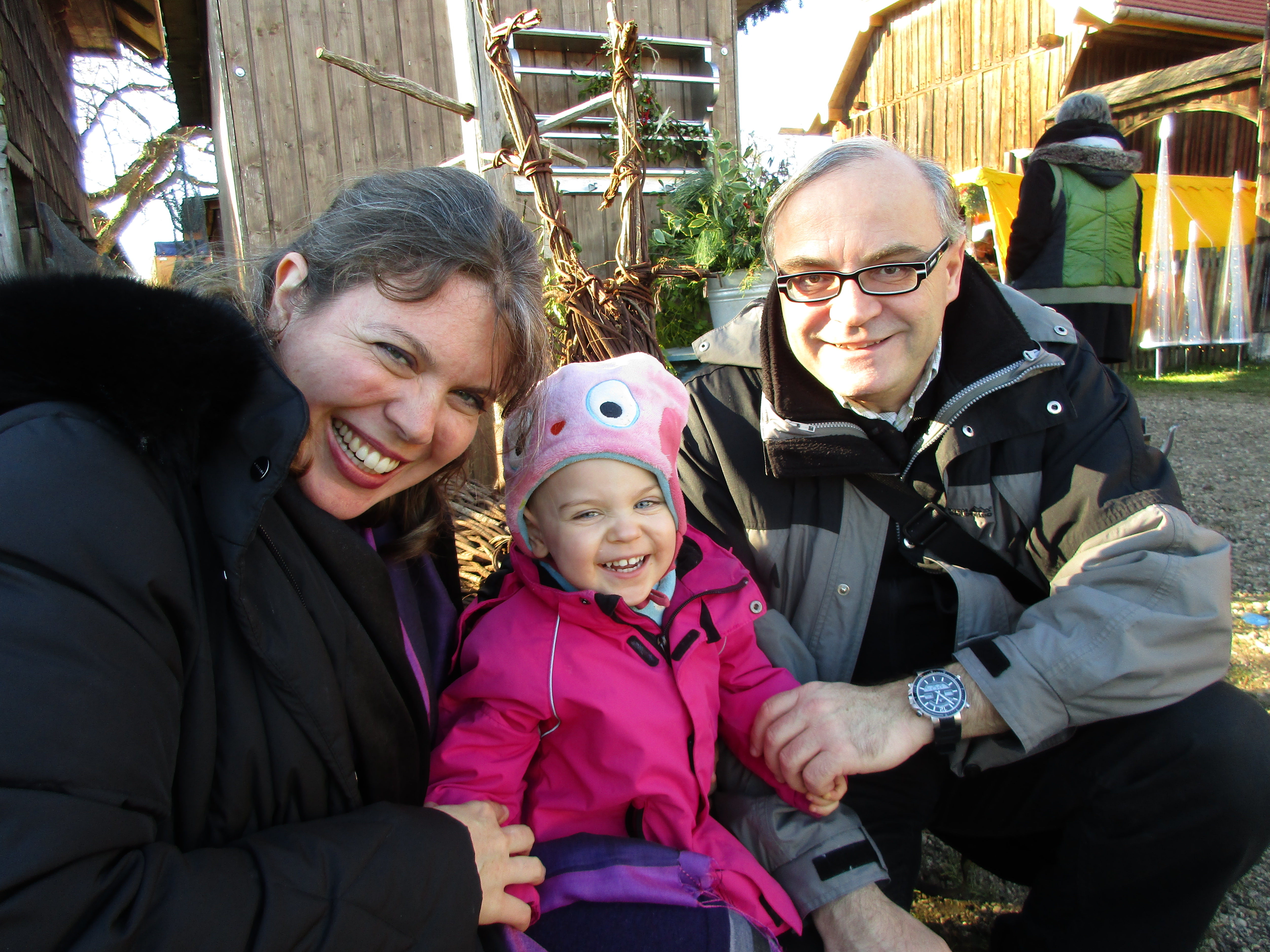 are serving the Lord in Vienna, Austria. Since the birth of their daughter, Annika Elisabeth, Jen's ministry has shifted to, first of all, caring for their daughter and then: sharing Christ's love with other international friends (including new moms), translating newsletters for Heart Factory (a ministry to prostitutes), and tutoring in German and/or English. God has planted them in a quiet, green part of the city and linked their lives with new neighbors, including several international Christians and some open-hearted Austrians. Jen loves being home with Annika in this setting! As a religion teacher, George has the opportunity to share his faith with local kids at an elementary and middle school. He is also working on completing his coursework to become certified to teach German. They know they are "blessed to be a blessing"! Watch this video to find out more!
---
Ji-Yoon Kim* is teaching English at an Academy in South Korea, and works with a local church plant that focuses on nearby college campuses. She co-leads a ministry to the homeless and is involved in founding a social justice ministry. She is involved with the prayer ministry of her church and is also mentoring several women. One of her main focuses is her role as liaison with an NGO, LNKM (Love North Korea Ministries). Though there are currently concerns about the possibility of war and there is a recently imposed travel ban, God is leading people to prepare for the eventual reunification of the peninsula. The ministry is all about loving the people there and building relationships via working for the beneficial development inside North Korea. This summer she traveled to North Korea to verify that the people in the North had received the oil and rice purchased by the ministry. *pseudonym
---
Erika Jale Gokcen ministers to refugees in France. After serving in France for a year, she witnessed firsthand the overwhelming needs of refugees and her heart was moved to action. She began praying about a word God gave her nine years ago during seven-nights-of-praise at the Crossing that one day she would start a ministry called "Transformed to Hope." In response to the great need and opportunity to reach refugees in France, Transformed to Hope was formed for "such a time as this." Erika now works with local believers to organize outreaches to refugees in order to care for their basic needs and share the transforming hope of the gospel.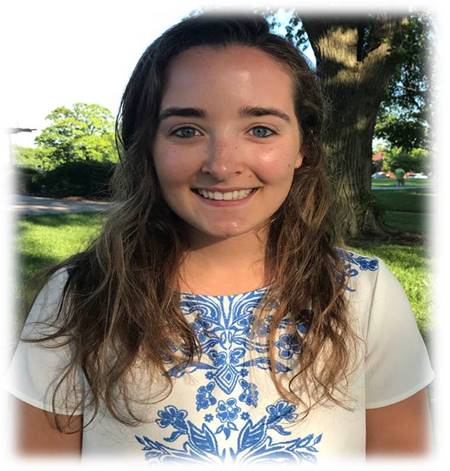 ---
Imagine a place where Muslims from around the world are encountering the Gospel for the first time. Imagine a place where young people who have never experienced the touch of Jesus stand astonished as, all unexpected, He heals them. This is happening at Virginia Tech where Felicity Smith is serving on staff with Chi Alpha Campus Ministry.
Felicity served in the ministry as a student leader for three years. Then, on graduation, she felt the clear call from Jesus to make this her full-time ministry because, in grace, God is moving in a very special way on that campus. God has used Felicity to impact people groups from a score of nations and religions, particularly Muslims and Hindus. Over this past year, dozens of students have received physical healing and experienced the love of God through the ministry.
Felicity senses the call of God on her life to see more students, domestic and international, not only come to know the saving grace found in Christ alone but also to learn to hear His voice and walk with Him. Felicity's mission is to see students reconciled to Christ, awakened to the powerful love and voice of the Father, and empowered to reach the lost on Virginia Tech's campus, in the workplace, and around the world.
---
Hannah Lee: As One Strategy-Hannah Lee works as a missionary consultant helping organizations around the world build administrative capacity while aligning their work to the strategic vision that was given to them by the Lord. Her heart is to see the global Church work together as one to function as one body, with direction from one head so that the Kingdom of God can truly advance.
If you wish to support our missionaries, give to Faith Promise. Be sure to hit the drop-down menu and select "Faith Promise".
Missions Policy
The Crossing's Mission Policy describes our ministry philosophy and guidelines around missions. It also contains the necessary applications and forms for both short and long-term missionaries. A PDF copy is available as a download (click here). For those making an application, a Word version can be requested by emailing Pastor Pierre.