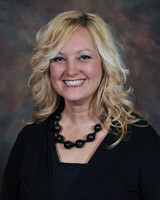 Heather Keller
Worship & Arts
Office: 215-493-5080
Heather started singing solo at The Crossing when she was 13 years old. While attending the youth group, she met Eric, whom she later married. Heather attended Bucks County Community College, where she received an Associate in Liberal Arts. From there she attended the University of Valley Forge to complete a Church Music degree. After getting married, Heather and Eric did youth ministry and worship in San Antonio, TX for two years. They returned to The Crossing to do youth ministry, youth/young adult worship team and oversaw the young adult ministry for 10 years.
The Lord then led them out to Lancaster County, PA to start a non-profit youth ministry. Heather and Eric worked at a church in Lancaster doing youth ministry and worship, then transitioned into starting up a satellite campus where Heather led weekly worship. The Lord then opened up doors for them to live in Redding, CA where Heather attended Bethel's Worship School. God completed the story by bringing them full circle...back to The Crossing!
Heather and Eric are blessed with three wonderful, amazing boys...Isaac, Abe, and Malachi.
Outside of worship, Heather's passions, are playing basketball, volleyball, and tennis. She also likes to decorate, paint and songwriting.
Her favorite, though, is spending time with her family.